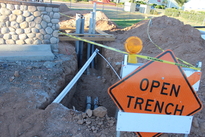 An article about construction project management was released via
SmartSheet
. It covers some of the must-know basics as well as the essential principles of budgeting, organization, scheduling, conflict, and legal issues that project managers and construction managers need to know for success.
Dan Julien
at Julien Management was featured in the article...
"
To read the whole article, click here
"